Thursday, June 9, 2011
11:34 PM |
Posted by Rose
|
Edit Post
Heres a temp ive created from a tag ive made..
not exactly the same but its almost Lol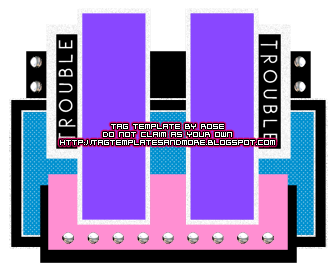 DOWNLOAD HERE
Here is a tag I made before I made the temp..
so kind of an example of what it looks like tagged..
But please note..
THIS tag is not to be copied in anyway!
Just an example tag :)
Labels:
http://www.blogger.com/img/blank.gif
|
4 Loves ♥